"From $34/m2 for Concrete Driveways" – Terms and Conditions Apply (Scroll Down to See) – Limited Offer! Free Quote.
Concrete Driveways, Patios and Paths
Exposed Aggregate Concrete, Stencil or Normal Concrete
(Also Drainage, Steps & Retaining Walls).
"No

Deposit"




36 Months Interest Free
Limited Offer

!


(Expires 12pm Midnight, 25th February, 2018)
Just Register Your Interest on
the
contact form (below)
or text, or phone,
Before the above date.
Then we'll ring you to book a convenient time,
for you to have a free quote.
We can replace your old driveway (Up to 150m2) in

one day

!
Including excavating the old driveway and pouring the new concrete.
(Six Year Written Guarantee)
Free Quote
(Our Price Won't be Beaten!!)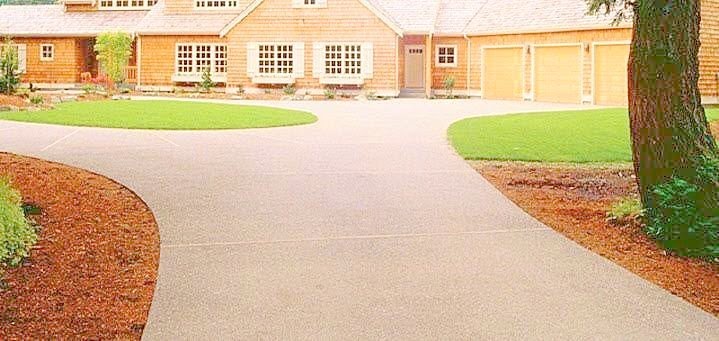 "A Quality Driveway Done at a Price You Can Afford"
…………..(Acreage Driveways & Residential Driveways)………….
(Note: See

Terms & Conditions

and our email & phone as you

scroll down

)
Master Tradesman
26 years Experience
"Guaranteed Workmanship"
Our Reputation
We are the First and "Only" Concrete Contractor in All of Australia!!
To be Qualified (Approved & Trusted)
for this
"No Deposit",
"36 Month Interest Free Offer"
Our driveways
come with
a "

Six Year Written-Guarantee

"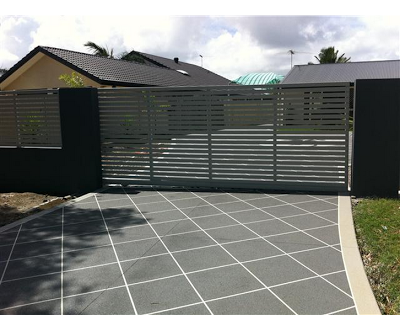 All types of decorative concrete & exposed aggregate driveways & brush finish driveways.
Concrete Driveway Experts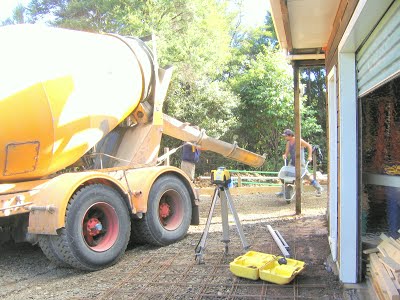 Laying Concrete and using a Laser
to get the levels Right!
Our Services Include:
Concrete Driveways Brisbane,

(Residential Houses). Decorative Concrete or Normal Concrete
We also cover concrete driveways Sunshine Coast, concrete driveways Gold Coast, concrete driveways Ipswich, every area.

Patios and Paths.

Battle Axe Driveways, Acreage Driveway, Farm Driveways,

Shared Driveways

& Subdivisions (Very Competitive Prices).

Asphalt

: costs the same as concrete (when it's done right)… and concrete is far superior.

Drainage

: Sump Pits, Channel & Grate, House Drainage & Subdivisions (Registered Drain Layer).

Retaining Walls

: Timber, Pole, Firth Block, House Piles. We have Hydraulic Drilling Gear & Augers.

Excavation

: 5 tonne Rubber Tracked Excavator, Six Wheel Tipper, Bobcat & Four Wheel Tipper.
"One Phone Call to us and

we will do the whole Job for you

, from start to completion.

Easy

and Simple.
Instead of you having to phone and organize numbers of separate contractors".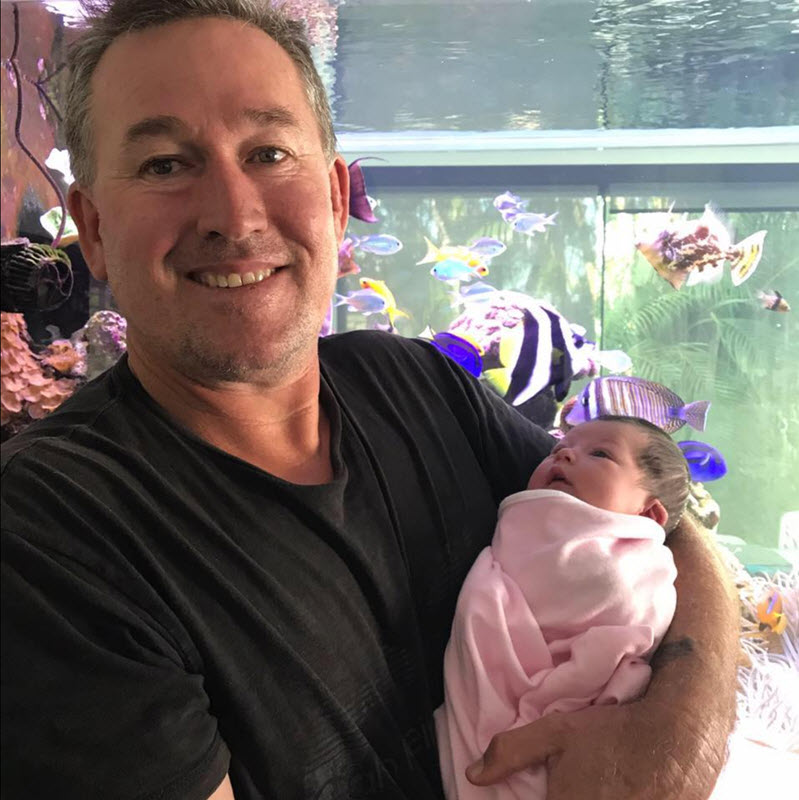 Shane Farrell
Free Quote 0402 081180
(

Email & Phone Numbers Scroll Down

)
Shane Farrell – Frezno Enterprises
Queensland B.S.A. Act License. No. 106 9997
Master Concreters'
Also "Approved Member" of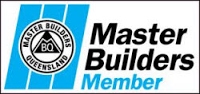 Brisbane and All Surrounding Areas
We Can Help You with Any Size Job or Project!
No Job too big or too small.
Free Quote
Scroll Down for Contact Details
…………………………………………………………………………………………….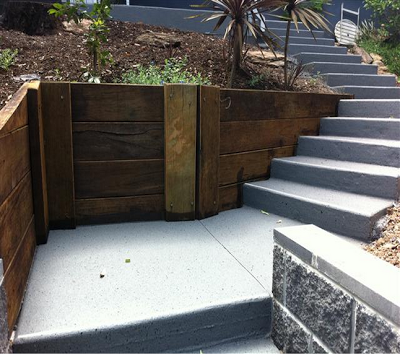 "Steps, Retaining Walls & Driveways"
Our Price Won't be Beaten…
"Ask Our Customers Yourself" (They are

Shocked & Relieved

at the Savings We've Made for Them).
But – Phone First to See,

If The Special is Still Available

!!
………………………………………………………………..
Terms & Conditions For the "Special"
Note: – Does not apply to any other offer made before 01-01-2017.
– Owner reserves the right to "Withdraw this Offer – Without Prior Notification"
For the Following Reasons:
– Scheduled-Supplier-Price-Increases.
– Limited Stock (until stock lasts!).
– Work Commitments (jobs already booked in).
Note: From $34/m2 for Concrete Driveways, Terms and conditions vary per job. Ring or email to see which terms and conditions apply. The 36 Months Interest Free offer is subject to qualifying criteria and is done through "Once Interest Free Finance" Ring us to find out more.
"P.S." This special will be removed from the internet, as soon as we have enough work to fill in the gap
between our next-long term contract starting. Get a free quote done now, before this offer is all booked out.
Contact Email & Phone Number
Ph: 0402 081180
"Email Us"
(Want More Info or a Free Quote)
Specialists in Concrete Driveways Brisbane, Exposed Aggregate Concrete and Concrete Patio Brisbane and all the surrounding areas.